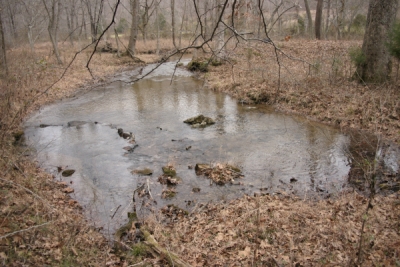 On June 14, 2007, the U.S. Fish & Wildlife Service notified Swan Trust that a $25,000 grant had been approved.
The grant proposal was written to obtain funds for the purchase of the 17-acre Boiling Springs tract from David and Janice Smith, a local couple who has previously sold two parcels of their beautiful farm to Swan Trust.
The Smiths have played an important role in creating Big Swan Headwaters Preserve. At the closing in August, Boiling Springs was added to the Preserve, further enhancing habitat for birds.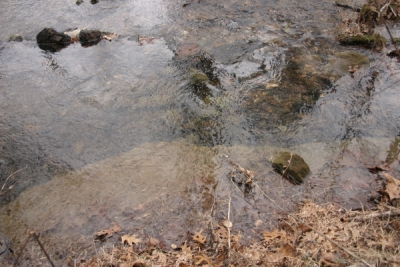 Boiling springs are a water source where the flow of water is so strong
that the water emanating from the spring appears to "boil" as it rushes forth.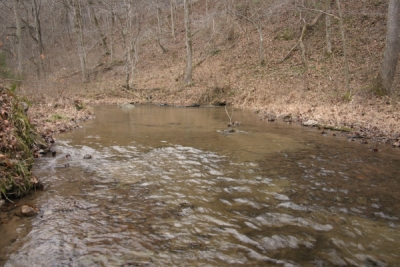 It is estimated that hundreds of gallons per minute come up from this spring,
significantly increasing the water flow of Big Swan Creek where it enters
about 25 yards from the source of the spring.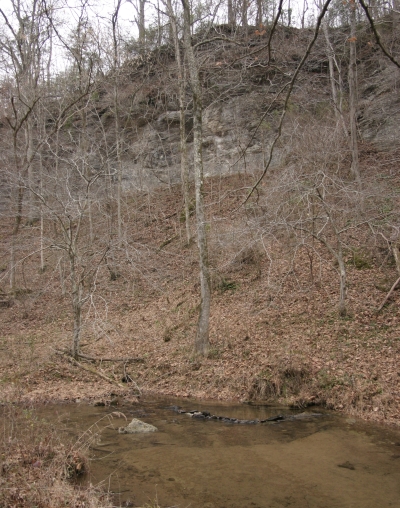 The boiling spring bubbles up at the base of a tall stone bluff.