1. Raise $12,000 to cover the organization's annual land taxes, insurance and other operational costs
2. Development of hiking trails for easier access to the Preserve.
3. Establish a fund to purchase critical parcels adjoining the Preserve as they come up for sale. (We are currently looking at 2 properties.)
4. Create an endowment to pay in perpetuity: land taxes, insurance, land stewardship, and the ongoing costs of managing an organization.

Thank you for your continued support!

The Swan Trust Board of Trustees: Michael Cook, Rose Diamond, Michael Lee, Ron Maxen, James Moore, Carol Nelson, Cynthia Rohrbach, and Tom Zeller
2018 Calendar

Swan Trust hosts hikes and outings throughout the year, visiting scenic and unique ecosystems in our region, the Western Highland Rim of Tennessee.
Memorials and Bequests

Honor the memory of a loved one with a memorial gift. Create a legacy through a bequest. Featured: The Bill Pulliam Memorial Fund
Join us for Big Swan Headwaters Day, May 12 2018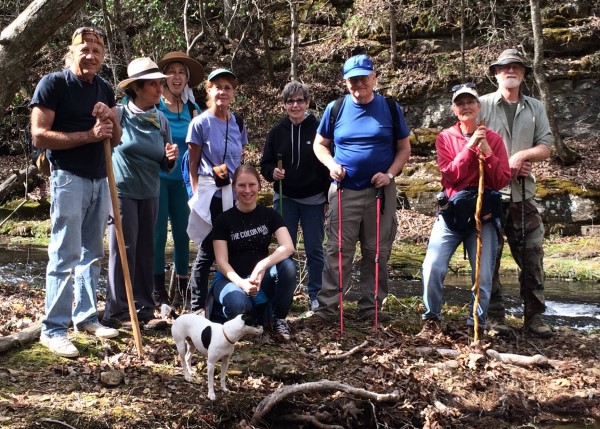 Join us for a hike
followed by a fundraiser dinner and evening presentation.