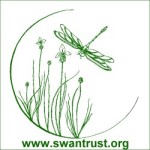 Swan Conservation Trust was created in 1992 as a means of protecting headwater forests and streams in the Big Swan and Big Bigby watersheds.
We have since defined our mission to include the Western Highland Rim of Tennessee, which has historically been a densely forested region and is being logged and developed at a rapid rate.
Conservation opportunities are unlimited in Middle Tennessee, and we realize the importance of land trusts in meeting this need.
One way we have been able to assist others with conservation efforts is by mentoring other groups wishing to form land trusts.
We assisted with the chartering of the Giles County Farmland Preservation Trust, and helped the Maury Heritage Land Trust create its organizational documents, negotiating and writing their first conservation easements. We have also shared our expertise with the Tennessee Parks and Greenways Foundation in preparing baseline documentation for conservation easements for several landowners on the Middle Tennessee. We offer advice on estate planning and attempt to find conservation buyers for property.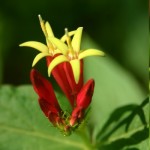 Timeline
1994 – Established Swan Conservation Trust as a 501(c)3 organization in the state of Tennessee
1994 – Our first land purchase, 100 acres near Summertown,TN in the headwaters of the Big Bigby Creek, now known as "The Highland Woods Preserve."
1997 – Our second land purchase, 309 acres surrounding Star Branch, a tributary of Big Swan Creek.
2002 – Received donation of 20 acre Langford Branch State Natural Area in Lewis County, TN, from the TN Nature Conservancy
2003 – Managed mitigation contract with the State of Tennessee to restore 1000 feet of stream bank along Little Swan Creek.
2004 – Awarded $100,000 grant by the Tennessee Environmental Endowment
2004 – Purchase of the 1150 Bagg's Tract and the creation of the Big Swan Headwaters Preserve
2005 – Swan Conservation Trust received the Natural Heritage Conservation Award from the Tennessee Department of Environment and Conservation
2005 – Recognized as Conservation Educator of the Year by The Tennessee Wildlife Federation
2005 – Swan Trust President Cynthia Rorhbach honored as Conservationist of the year by Tennessee Wild Rivers Association
2005 – $5000 grant from Tennessee Scenic Rivers Association
2006 – $25,000 grant from the Tennessee Environmental Endowment
2006 – Partnered with Tennessee Parks & Greenways, along with State and local officials to establish the Stillhouse Hollow Falls State Natural Area
2007 – $25,000 grant by US Fish and Wildlife for preservation of wetlands habitat for migratory song birds
2007 – Purchased 17 acres from David and Janice Smith with nearly 1 mile along Big Swan Creek
2007 – Purchased 70 acres of the Cunningham Tract bordering the Big Swan Headwaters Preserve