Claire Marx moved to The Farm Community late in life, when she could no longer care for her beloved husband Stanley on her own.
When he passed, Claire continued living in Tennessee and in many ways blossomed with a new zest for life.
She became an integral and vibrant part of the community, working with her daughter Roberta at the family deli, preparing dinners for many fundraisers, and could always be counted on to help at her favorite job, collecting the money! Her sharp mind and wit made sure everyone paid their fair share and kept us all smiling.
Claire's performances at annual valentine's banquets and family reunions have become legendary. I was lucky enough to be be her singing partner, accompanying her on duets, various old standards from the American Songbook.
Her music choices were also a teaching in themselves, as we swayed to the delight of living, with the entire crowd singing along through Moonglow, "Lord, please let this last!"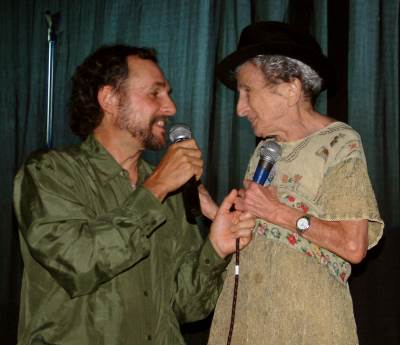 Claire was generous, not just with her time and attention, but also with her contributions to a number of nonprofits, including Swan Trust.
Although her only income came from small social security checks, she faithfully contributed to Swan Trust and understood the value of taking care of nature for future generations, including her great, great grandchildren.
We miss you Claire! You will always be our sweetheart!
submitted by Douglas Stevenson, Swan Trustee 2001-2017