Swan Conservation Trust 2017 Calendar of Outings
This year's outings and events feature Tennessee experts and many of the trails on Big Swan Headwaters Preserve. We invite you to get better acquainted with this Middle Tennessee treasure and recreational gem. Attendees should wear shoes/boots for creek crossings, bring a hiking stick if you have one, water, snacks, and be aware of ticks.
Please RSVP for all hikes at 931-964-4402 or at foreverwild@swantrust.org
Saturday, May 6, 11 a.m. – NOTE: THE MEETING TIME HAS BEEN CHANGED FROM 10 am TO 11 AM.
Join us as we hike with Tennessee Parks and Greenways Foundation members on the Tall Falls Loop Trail, a moderate two-hour hike with creek crossings around Horseshoe Bend.  Meet at The Farm Store, and bring a lunch.
Sunday, June 18, 7 a.m. – Learn about neotropical migratory songbirds on this early morning bird walk with Bill Pulliam, a life-long birder from Hohenwald, who manages the Tennessee E-bird web site and writes a monthly column for Validity Magazine. Park at the gazebo near The Farm Store. We will walk a trail through the forest on Big Swan Headwaters Preserve. Bring binoculars.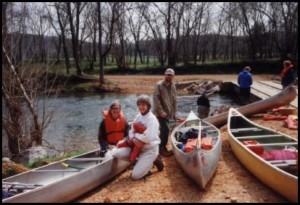 Sunday, July 23, 10 a.m – Enjoy your Sunday with a leisurely 8-mile float on the Buffalo River. Meet at J&C Grocery on Hwy 20 outside Summertown at 10 a.m., or at Crazy Horse Canoe Rental at 11 a.m. Two-person canoe rental is $40, and single kayak rental is $28. Bring plenty of food and water, personal items, hat, and sunscreen for about a 4-hour float.
Sunday, August 13, 1 p.m. – Join us for a hike down the beautiful Star Branch canyon of the Preserve where we will see two state-listed rare plants – Eggert's Sunflower and Large-leaf Grass-of-Parnassus. We will also tour bottomland fields restored in native grasses and wildflowers, as well as the Boiling Spring tract that includes a lovely trickling waterfall. Meet at The Farm Welcome Center to carpool to the trailhead.
Saturday, September 2, 10 a.m. – Join Andrea Bishop, Recovery Biologist with the TN Natural Areas Program, who will lead us through the picturesque Dry Branch State Natural Area. We will see several rare plants that only occur in the calcareous seeps habitat found here, as well as many other late summer wildflowers. The moderate hike may take 3-4 hours, much of which is creek-walking. A charge of $10/person goes to the State Natural Areas Program.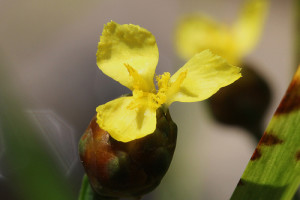 Saturday, September 16, 10 a.m. – Invasive species workday on the Preserve. Stay tuned.
Sunday, October 15, 10 a.m. – Trail workday on the Preserve. Stay tuned.
Stay tuned to the web site for additional outings or potential changes to any of the above! Thanks!