Located in Lewis County, Tennessee, the area now known as the Big Swan Headwaters Preserve has long been recognized for its numerous springs, streams and waterfalls. It was created in 2004 and now encompasses over 1400 acres.
The majority of the property is in mature hardwood forest and there are over 5 miles of year round running stream in its watershed.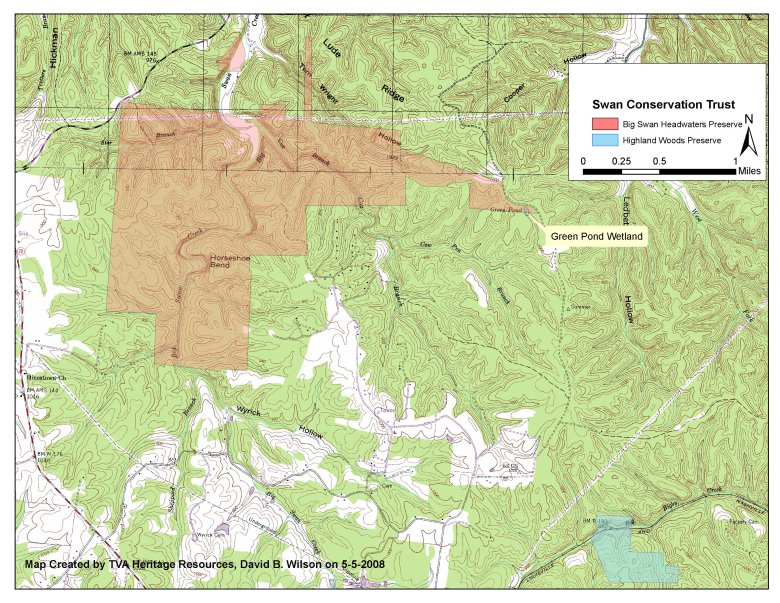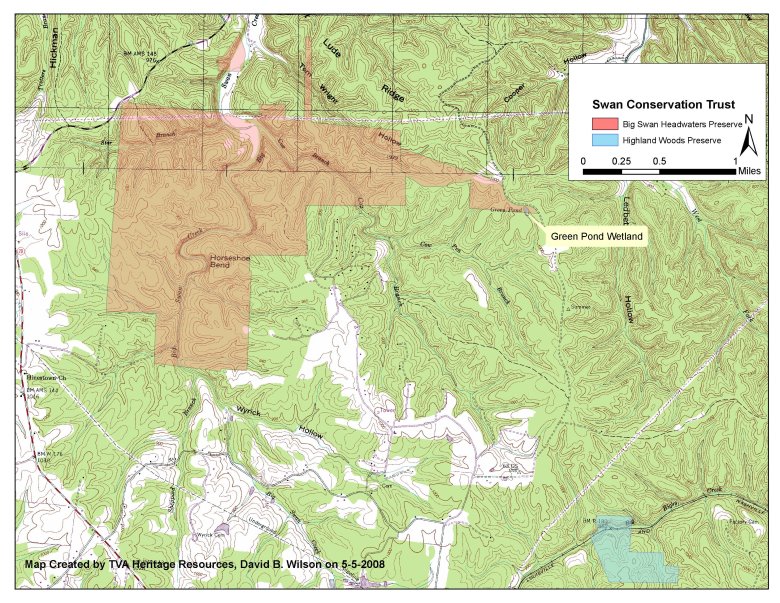 Located the the northeast corner of Lewis County, Tennessee, much of the property surround the Big Swan Headwaters remains undeveloped. Unfortunately over the last several years timber has been harvested on several thousand acres on nearby lands further increasing the importance of this valuable sanctuary.
The Preserve shares a border with The Farm Community, established in 1971 to create a model residential environment in harmony with nature. Much of this 1750 acre parcel remains in its natural state, including a 5 acre restored prairie barrens and 1000 acre section of hardwood forest with no development of residences.